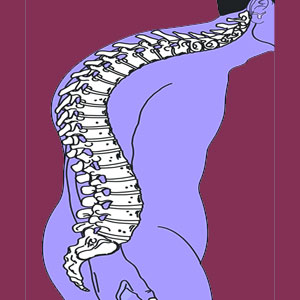 Scoliosis hyperkyphosis describes an increase in the typical degree of front to back spinal curvature in the thoracic spinal region, but can less often also be used to describe atypical curvature of the sacral spine due to low level lumbar scoliosis, as well. Doctors know that scoliosis has effects on the spine that go far beyond the obvious side-to-side curvatures visualized. Scoliosis is also proven to influence the lordosis and kyphosis of the spine, as well as create vertebral rotation in many patients.
Since the kyphotic curvature is designed to impart specific benefits to the vertebral column, changes in the amount of curvature may be considered detrimental or even pathological in extreme cases. This is why every scoliosis patient must understand how their spinal curvature might influence the degree of thoracic kyphosis, particularly in cases of cervicothoracic, thoracic, thoracolumbar and cervicothoracolumbar scoliotic patterns.
This essay details how scoliosis may affect the kyphosis of the vertebral column, what effects these changes might entail and how the condition can be treated successfully with optimal results.
Scoliosis Hyperkyphosis Explained
The thoracic spine, and the sacral spine to a lesser extent, features a natural kyphotic design, meaning that the open end of its curvature faces the anterior plane of the anatomy. When hyperkyphosis is present, this organic curvature, which is the only congenital curve of the spine present from birth, will be exaggerated and larger than expected.
Hyperkyphosis is a condition often associated with old age and spinal degeneration. Most people will recognize the signs of thoracic hyperkyphosis in the bent-over appearance of people who demonstrate the condition, along with its characteristic rounded back presentation. Extreme cases can be disturbing in their visual appearance, since they tend to bend the patient at an unnatural and painful-looking angle.
It should be noted that hyperkyphosis can be caused by many other contributory issues, with scoliosis just being one of many possible sources of increased kyphotic curvature.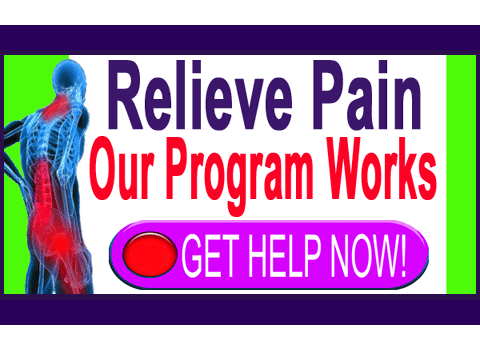 Consequences of Hyperkyphosis
Increasing the kyphotic curvature of the spine definitely will create an obvious visual presentation. Patients will have a rounded back and might lean forward awkwardly, instead of standing upright. One or both shoulders might protrude forward excessively.
Since posture will be affected, it is common for patients with this condition to also demonstrate collateral changes in other spinal curvatures, such as lumbar hypolordosis and cervical hyperlordosis as compensatory mechanisms. Usually, these compensatory changes in spinal curvature are motivated by soft tissue concerns and not by spinal structural issues, but this is on a case-by-case basis.
Thoracic hyperkyphosis can narrow the central spinal canal, potentially contributing to spinal stenosis, as well as decrease the patency of the foraminal openings, potentially contributing to pinched spinal nerve roots.
People with thoracic hyperkyphosis might suffer muscular strain and RSI issues in the neck, upper and middle back regions. People with hyperkyphosis in the sacral spine often suffer related soft tissue concerns in the pelvis and buttocks, as well as in the lumbar paraspinal muscles.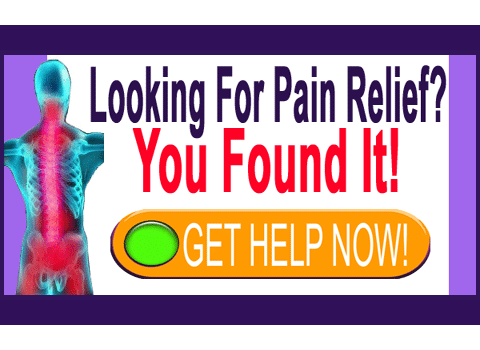 Curing Scoliosis Hyperkyphosis
In similar regard to scoliosis, conservative care for hyperkyphosis is limited in efficacy. Some patients may respond reasonably well to stretches and exercises during physical therapy, but since atypical lateral spinal curvature is driving the irregular sagittal curvature, it is rare for nonsurgical care to be very effectual in terms of reducing the degree of curvature more towards the normal realm or eliminating symptoms, if any are present.
It should be noted that hyperkyphosis is certainly not inherently painful and many people do not have any pain, despite having extreme visual presentations of exaggerated kyphotic spinal curvature. This fact mirrors scoliosis, as well.
For patients who do require medical intervention for sever hyperkyphosis, spinal fusion is typically the only option. These large fusions will seek to resolve or reduce the degree of scoliosis and resulting changes in the kyphosis of the vertebral column, as well. Usually, this will entail a very long multi-level fusion using a diversity of reinforcing hardware implants. Since this is one of the most dangerous and complication-ridden of all procedures, all efforts to avoid fusion should be attempted prior to considering this therapeutic path.
Scoliosis > Consequences of Scoliosis > Scoliosis Hyperkyphosis