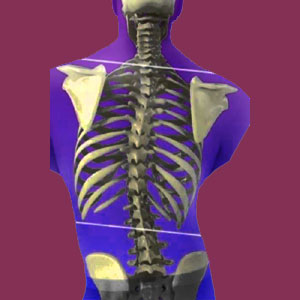 Scoliosis exercises are usually recommended for virtually all patients and all types of atypical spinal curvatures. Why is exercise therapy considered to be so important? There are many often contrasting answers to this common question and some of these answers raise even more questions about the efficacy or indications of exercise prescriptions.
Exercise is an important part of living healthily, regardless of whether a person demonstrates scoliosis or not. The human anatomy craves and benefits from exercise at every age and condition. In cases of functional limitation or disability, many people tend to exercise less, when in fact, they should exercise more. This latter sentiment is one of the driving forces behind the most common prescription of various forms of physical therapy and exercise utilization for all forms of scoliosis.
This dialog takes an objective look at the role of exercise in the progression, prevention and treatment of various types of scoliotic formations in the backbone. We will explain the facts about what exercise can accomplish and what limitations the therapy entails. If you are wondering about the real story when it comes to exercises for scoliosis, then you are in the right place to learn.
Benefits of Scoliosis Exercises
Let's begin with a basic fact of life: The human body requires and craves exercise. A sedentary lifestyle is not natural, not healthy and has been cited as one of the most dangerous of all lifestyle choices. Therefore, exercise is needed by all humans, at every age, and regardless of any health issues that they might demonstrate.
Scoliosis patients require exercise to help their bodies to grow strong and capable, as well as to optimize their pulmonary capacity and cardiovascular capacity, just like anyone else. Scoliosis patients also require exercise to regulate and enhance metabolism, increase the density of their skeletons and condition the muscles, ligaments, tendons and other tissues in their bodies. However, scoliosis patients also have special needs that are often addressed by the specific exercises that they are instructed to do.
Most scoliosis exercises are designed to empower the muscles and connective tissues of the back to support the spine and allow full functionality through an extensive range of motion, despite any structural changes that have occurred in the vertebral column. Patients will learn to extend their spines and strengthen core tissues, helping to minimize some symptomatic expressions of severe curvatures, while possibly preventing symptoms in less severe curvatures.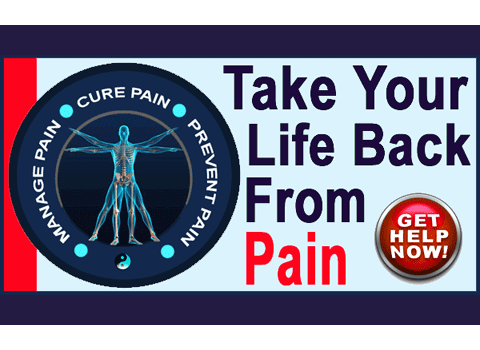 Some scoliosis exercises are designed to actually treat and resolve functional cases of atypical side to side spinal curvature, making them both curative and conservative, which is a rare and wonderful combination when it comes to back pain care. These exercises target the muscular causes of functional scoliosis, such as deficiencies and imbalances, and work to straighten the spine by conditioning the soft tissues back into their proper anatomical locations.
Limitations of Exercise Therapy
There is little proof that scoliosis-specific exercises are particularly therapeutic for halting or reversing spinal curvature. There is no dispute that the activities demonstrate general health benefits, but the question remains what specific rewards are offered towards scoliosis treatment. In this respect, data is mixed and often highly subjective.
Scoliosis exercises are unlikely to reverse a structural form of spinal curvature, although they might help to conservatively minimize its progression. Of course, as mentioned above, this does not apply to functional spinal curvature, where exercise can often provide a complete cure.
Scoliosis exercises might help to retard the progression of curvatures, but then again, they might not. It seems that some curvatures respond best to exercise, while others respond best to bracing. Still other curvatures require a diversity of care techniques using a variety of methods and practices, which is why this combination approach is so popular and widely utilized. Doctors have had little success in isolating which types of curvatures will respond best to different types of therapy, so they will usually try everything and see what works for a given patient.
To be safe, and insure the best and most realistic outcomes from exercise treatment, patients should view their investment of time, effort and sweat as being constructive practices that enhance overall health and wellness and not simply scoliosis-specific treatment for a particular health "problem".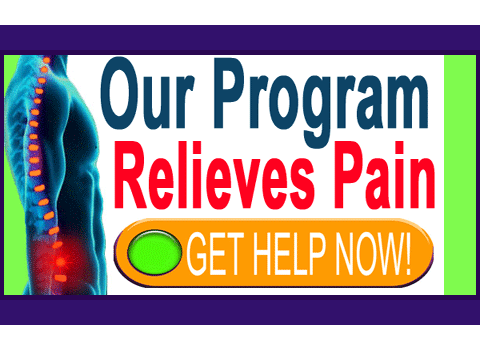 Debate Over Scoliosis Exercises
Many physical therapists have invested themselves heavily into specializing on scoliosis exercise therapy. They might use general PT practices, specific sets of techniques, such as the Schroth Method, or might invent their own proprietary training regimen. We have difficulty criticizing any of them, since exercise is a wonderful activity for all and we are extreme advocates of a healthy and fitness-based lifestyle. If we do have any critique at all, it usually revolves around the sometimes subjective benefits claimed by some care providers or programs, which often fall short of research-proven results.
Therapists and trainers should be cautioned what promises should be made to scoliosis patients, since small to moderate gains in improved health will be welcomed, but will fall short of the miracle cures sometimes advertised in particular programs. Remember, if a patient is discouraged, they might stop exercising all together and now they suffer a real threat to health and life itself. Do everything to encourage them to exercise for all the right reasons, including overall constitutional and systemic benefits and if they do receive specific rewards that improve the form or symptomology of their scoliosis, then consider them doubly rewarded and hope they will work that much harder to continue these benefits for life.
---
Scoliosis > Scoliosis Treatment > Scoliosis Exercises
---