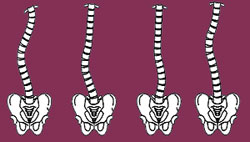 Do you need help with scoliosis? Welcome to the only place where you can learn everything about scoliosis, including the causes, symptoms, diagnosis, treatment, surgery and the most important factor of all: the psychoemotional effects of having an atypical spinal anatomy
Scoliosis is a much misunderstood atypical curvature of the spine in the coronal plane, but also typically involves changes in lordosis, kyphosis and vertebral rotation. Side-to-side spinal curvatures have changed much in medical opinion over the years and these changes have certainly influenced the way curvatures are treated. Doctors know more about irregular spinal curvatures now than ever before, but the latest research and statistics still demonstrate that most cases of idiopathic scoliosis are quite enigmatic to even the most enlightened experts in the field.
Scoliosis has a very special meaning to me, since it was the very first diagnosis I ever received in what would become a lifelong struggle with back and neck pain. If it was not for the misdiagnosis and poor treatment that I received, I often wonder how things might have turned out differently for me. There is no going back in time, but I have learned much from my suffering and intend to use this knowledge as a weapon of advocacy for the entire patient population.
If you require immediate help with severe pain, then please read more about our proprietary and proven pain relief program. It is available online to help you 24 hours a day, 7 days a week, from anywhere in the world.
Sensei Adam Rostocki
Founder and Editor-in-Chief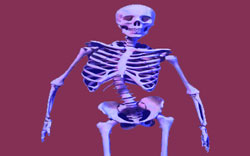 Scoliosis Pain Mission
If you are looking for objective and honest information on the full range of topics related to atypical spinal curvature, then you are certainly in the right place. Please enjoy this web resource and use it to advance your own story in a positive direction. There is no reason why the overwhelming majority of people who have scoliosis can not live completely full, unrestricted and extraordinary lives.
Scoliosis curvatures can begin at any age, from pre-birth to just before death and can affect people for numerous reasons. There are several known varieties of atypical curvatures that can affect the vertebral column and each of these might begin, progress and respond to treatment for completely different reasons. When discussing the subject of lateral spinal curvature, it becomes ever-more clear that there are actually many individual varieties that make up the larger condition of scoliosis.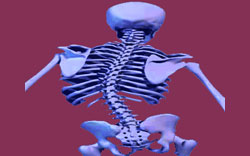 Help for Scoliosis Pain
All of the major topics on the website appear in the navigation bar. Each primary subject is divided into a number of related articles that work together to offer a complete perspective of the parent topic. In order to get a true appreciation of each resource, please read all of the essays contained in each section for best results. We also provide a site map and search function that allows readers to find any word or topic across all of our websites.
We never accept financial compensation in exchange for positive editorial content of any kind, including reviews, endorsements or special offers. If we choose to recommend a treatment or product, it is simply due to the efficacy that has been objectively demonstrated to us over a long timeline of evaluation. We will never compromise our credibility in exchange for money. Our entire editorial board volunteers their time as a public service. If you decide to support us with a donation, or by purchasing our products, please know that 100% of the money raised goes directly to help others through our education, advocacy and research efforts. Thank you.