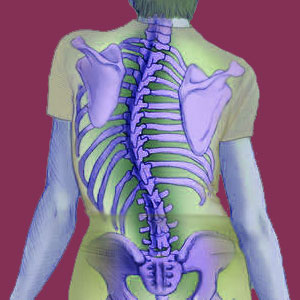 Suffering scoliosis from spinal syrinx formation is just one of the many potentially dire consequences of syringomyelia. Spinal syrinxes are very serious disorders that can damage the spinal cord, cause paralysis and even kill their victims. Syrinxes are also incredibly difficult to treat, with some therapies making the condition worse, rather than better.
Syrinxes, like scoliosis, are usually idiopathic in nature. However, some can be traced to definite contributory or causative factors. Regardless of why they occur, every syrinx presents a significant threat to health and should be managed by a specialist in traumatic spinal cord conditions like syringomyelia and hydromyelia.
This essay examines the relationship between scoliosis and spinal syrinxes. We will discuss how a syrinx can cause scoliosis, as well as how some very severe cases of side-to-side spinal curvature might also contribute to syrinx formation.
Scoliosis from Spinal Syrinx Formation
Spinal syrinxes can cause scoliosis to form at any age. Why exactly a syrinx causes the vertebral column to curve abnormally from side-to-side is usually unknown in mechanism. However, plenty of evidence exists that proves that a syrinx can indeed encourage scoliosis, although the actual presentation of scoliosis still only occurs in a minority of patients who have been positively identified as demonstrating a spinal syrinx. In essence, scoliosis is not an inherent consequence of a spinal syrinx, but instead only affects a minority of people who have syringomyelia.
There is evidence that spinal syrinxes caused by Arnold-Chiari malformation are the variety which most often influences scoliosis formation, usually creating cervicothoracic, thoracic, thoracolumbar or cervicothoracolumbar curvatures. Less commonly, syrinxes that are created by traumatic injury will eventually cause scoliosis, while idiopathic syrinx formation may or may not encourage scoliosis to form.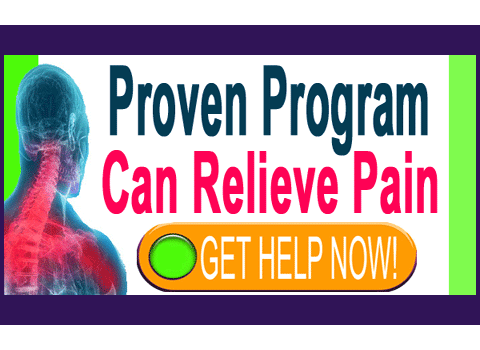 Scoliosis from Syringomyelia and Vice Versa
Very extreme cases of scoliosis can also facilitate the formation of a spinal syrinx in rare cases, as well. Research science has established that many of the worst cases of scoliosis result in the patient developing a spinal syrinx due to the curving and rotation of the spinal cord and the apparent disputation that this irregular structure has on the circulation of cerebral spinal fluid and the conduction of nerve signals. In fact, patients who demonstrate the worst cases of vertebral rotation seem to be at particular risk for developing a spinal syrinx, even when the degree of curvature in the lateral plane is not as great as in other patients who will not develop a syrinx.
It should be made clear that spinal syrinx formation is an uncommon consequence of only the worst cases of scoliosis and affects a truly small number of patients when considering the vast population of people who demonstrate lesser degrees of scoliosis and no syrinx formation.
Scoliosis from Spinal Syrinx Treatment
When discussing treatment for scoliosis or a spinal syrinx, there really is no good news. Structural scoliosis can only be decreased in clinical severity using dramatic spondylodesis operations that fuse large sections of the spine and cause a host of collateral negative effects. However, that is the best news…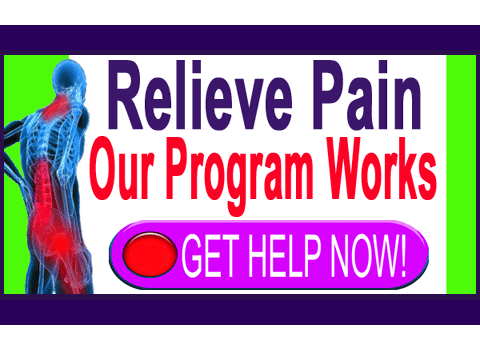 When it comes to treating spinal syrinxes, the prognosis is grim. Operative interventions can make matters much worse, sometimes resulting in permanent cord damage that can maim or kill. There are few surgeons who will even operate on a severe syrinx, so finding a doctor will be very expensive and difficult, especially in some more remote geographic regions. Even if the surgery is considered a success, there is a very good chance that the syrinx will recur or reestablish itself nearby in the spinal cord. Of course, damage to the spinal cord is virtually always permanent, so surgery should not be considered advisable treatment unless there is truly no other choice available to preserve life or physical functionality.
Most syrinxes are deemed to be pathological, yet are left intact since treatment efforts are statistically so unfulfilling. We would love to report better news to you, but in this matter, we must accept the downsides of surgical treatment so that readers can make informed choices on the best way to proceed when it comes to their limited therapeutic options.